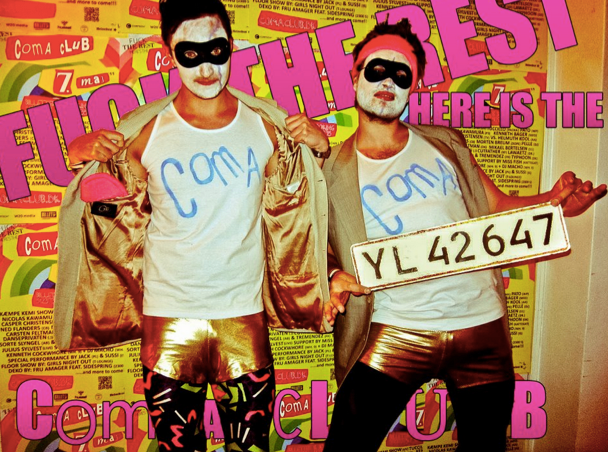 You are not simply attending a COMA party; you are a part of a COMA party!
Be creative and surprise.
Stand out among the most imaginative beings in Denmark.
Be extreme and test your boundaries.
Coma Club is not a regular costume party. So drop that superman-costume. Shower yourself in a bucket of colorful paint, and roll yourself in glimmer and feathers.
Please take our dress code seriously.
If you do not, Coma Club reserves the right to reject you at the entrance and refund your payment – and then you are out and not in!